Есть у меня лишь 2 френда, пишущие по-английски. Было три, да американка умерла года три тому. Этот журнал пишет литовец, о Литве, но почему-то по-английски. Но по-русски он понимает, так что не стесняйтесь спрашивать по-русски, если что. Пост хорош по многим причинам. Лайсвес аллея была первой в СССР пешеходной улицей. И такой уютной, приятной, тенистой и приветливой. Каунасцы по праву гордились ею. Сейчас она тоже неплоха, но той исключительности давно уже нет.
Фотографии сделаны Ромуальдасом Пожерскисом, известным литовским фотохудожником того времени. Если будут вопросы по тексту постараюсь перевести.
Оригинал взят у
vyrud в Laisves aleja, 1980s

This is not the comparison post of some places some time in the past and now. But the set of photos of Romualdas Požerskis captured in Laisvės alėja (published at atmintiesvietos.lt) made me hurry. (Romualdas Požerskis is one of the most famous Lithuanian photoartists). All these photos were made in the central street of Kaunas - Laisvės aleja - in the 1980s.
What to say: simply free people in 1983:
Street in 1984: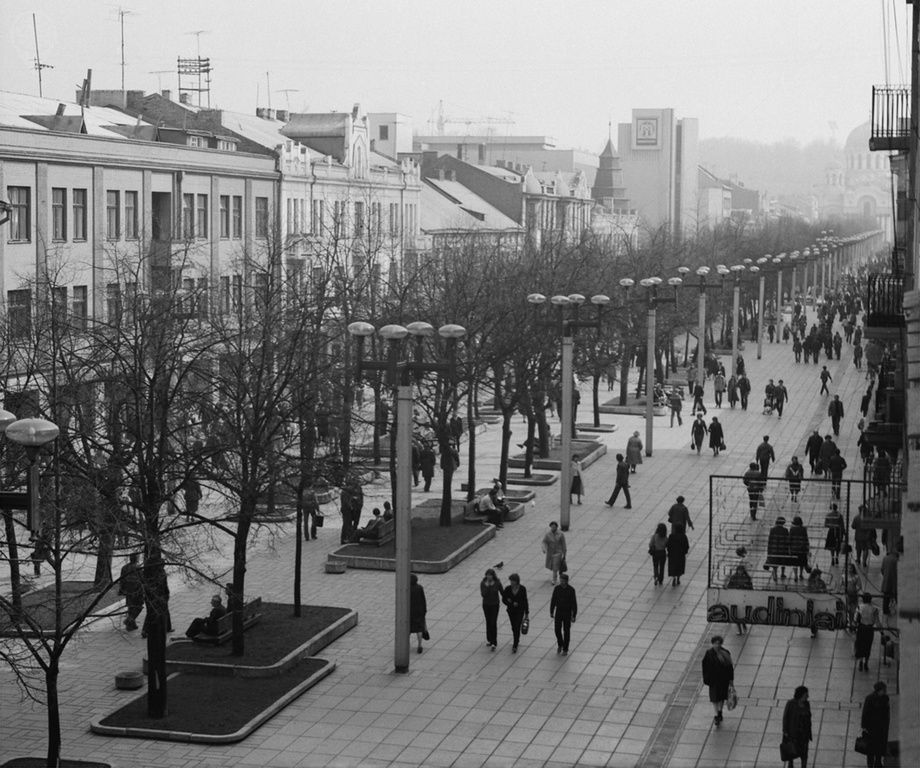 Its not nice to say this way but there were more people with "rural type faces" then: simply there were more people who were recent resetllers (photo from 1983):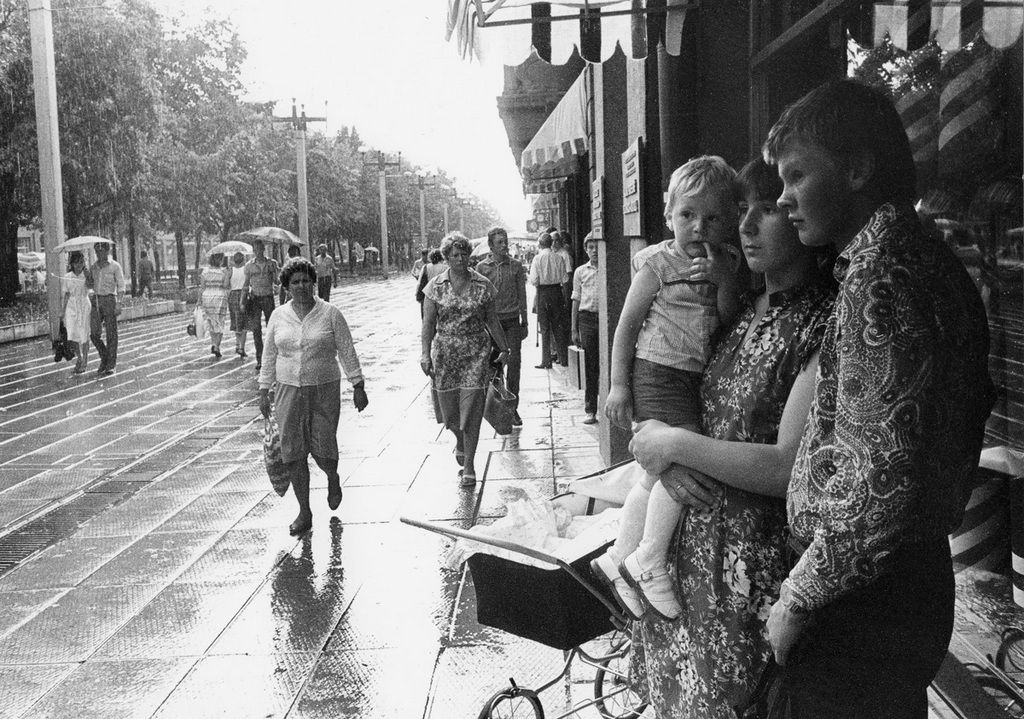 Very many people in street: the situation which is ambiguous. Simply people had significantly fewer opportunities where to spend time (photo 1986):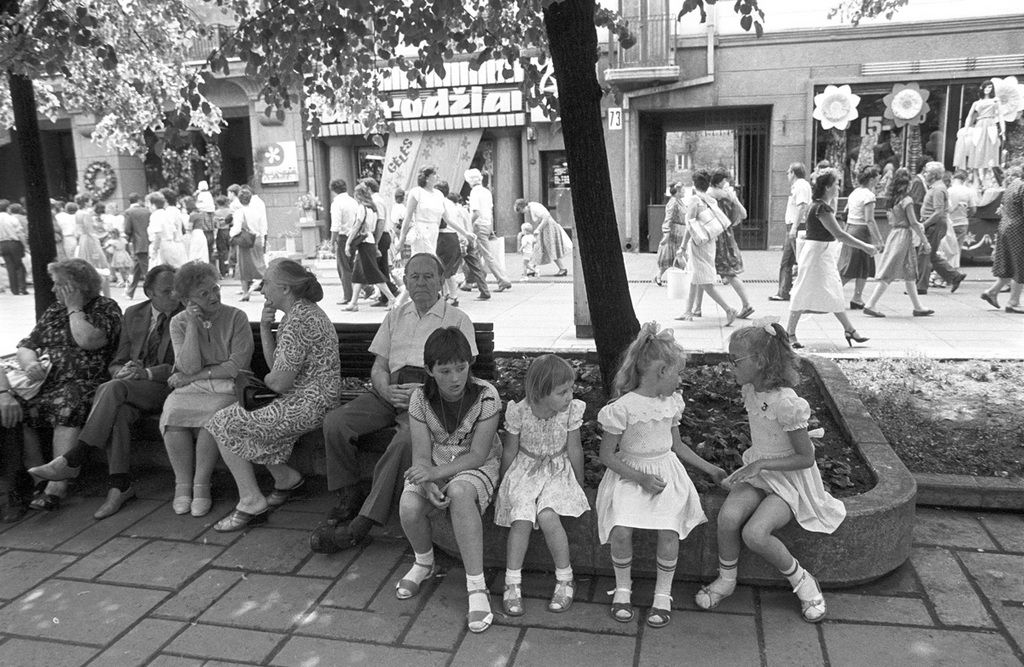 Parenthood 1986: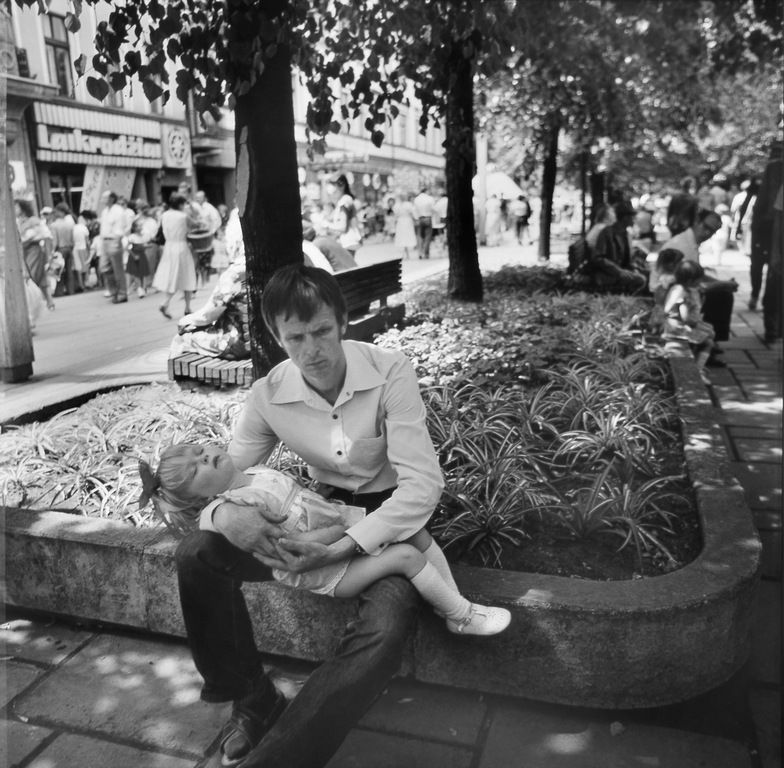 And finally - super photo: Eros - 1987: ))